Imagine being a young Ukrainian or Moldovan parent with three young children, trying to make ends meet and feed your family, all the while knowing you can't buy them the boots, coats, or hats they desperately need to stay warm as the temperatures drop. The feelings of desperation would be unbearable, and making matters worse, there is no hope of a change. This is your lot in life. It is how you grew up, and it will be how your children grow up; struggling under the burden of extreme poverty with no way out.
warmth is a luxury these families cannot afford
These are the kinds of situations we see and hear about every single day at Orphan's Promise. Parents who long to give their children the lives they only ever dreamed of, but who are held back by circumstances beyond their control. Lack of education, insufficient job opportunities, and cultural conditions keep many families struggling to rise beyond the poverty line, and the results are devastating for generations of children.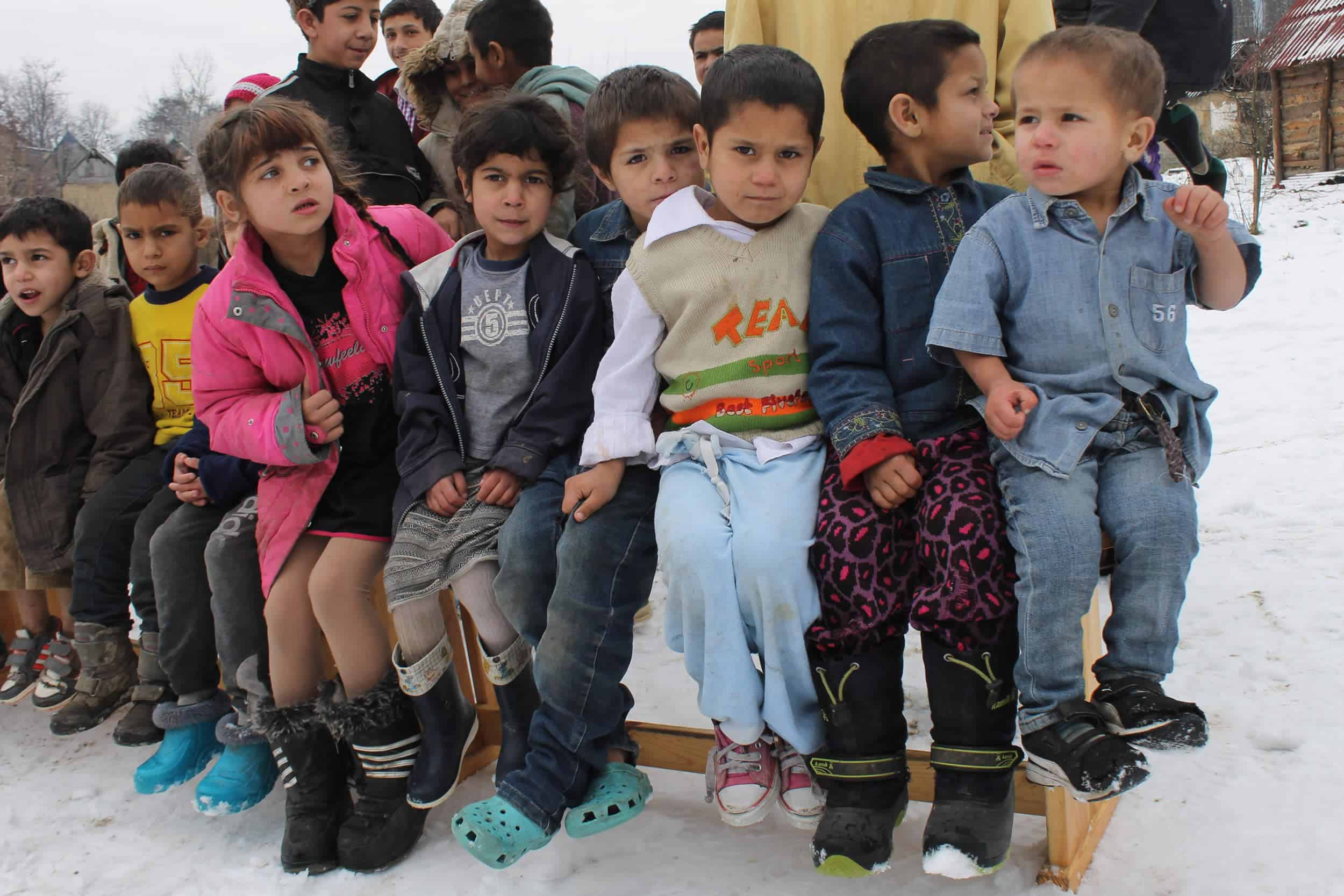 As a supporter of Orphan's Promise, your giving impacts thousands of children in these situations every single day in many different ways. You give hope to the hopeless when you make the choice to invest in the lives of orphaned and at-risk children. Together we feed the hungry, we heal the brokenhearted, and we clothe the naked. While children in gypsie communities throughout Ukraine and Eastern Europe are not exactly naked, they are wildly underprepared for the harsh winter conditions they face every year. Even if they could afford to, which they cannot, there are no department stores or malls around the corner where gypsie families can purchase new warm winter clothing. Young children walk through snow in sub-zero temperatures wearing hand-me-down clothing that doesn't fit, with shoes that are often two sizes too small and full of holes. Warmth and safety are a luxury these precious children cannot afford and without any help, they face years of difficulty without any hope of a better future.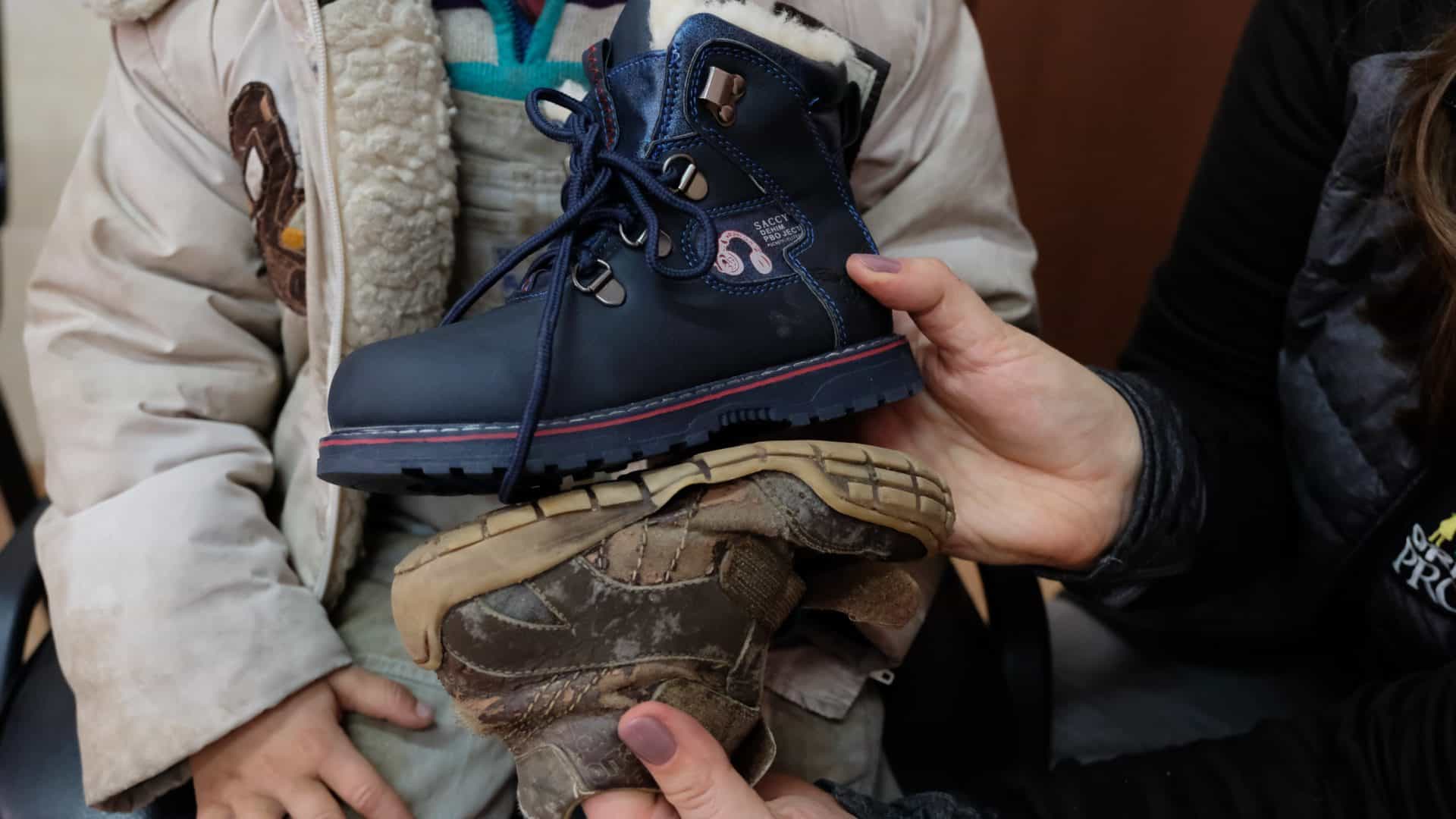 Orphan's Promise donors are a very special group of people. You continue to amaze us with your generosity and willingness to step in and help children who are in need. In 2017, on the Tuesday after Thanksgiving – Giving Tuesday – our donors stepped up to the plate and gave more than $20,000 towards our Warm-A-Child campaign, ensuring that young children in Ukraine and Eastern Europe wouldn't have to face another winter unprepared.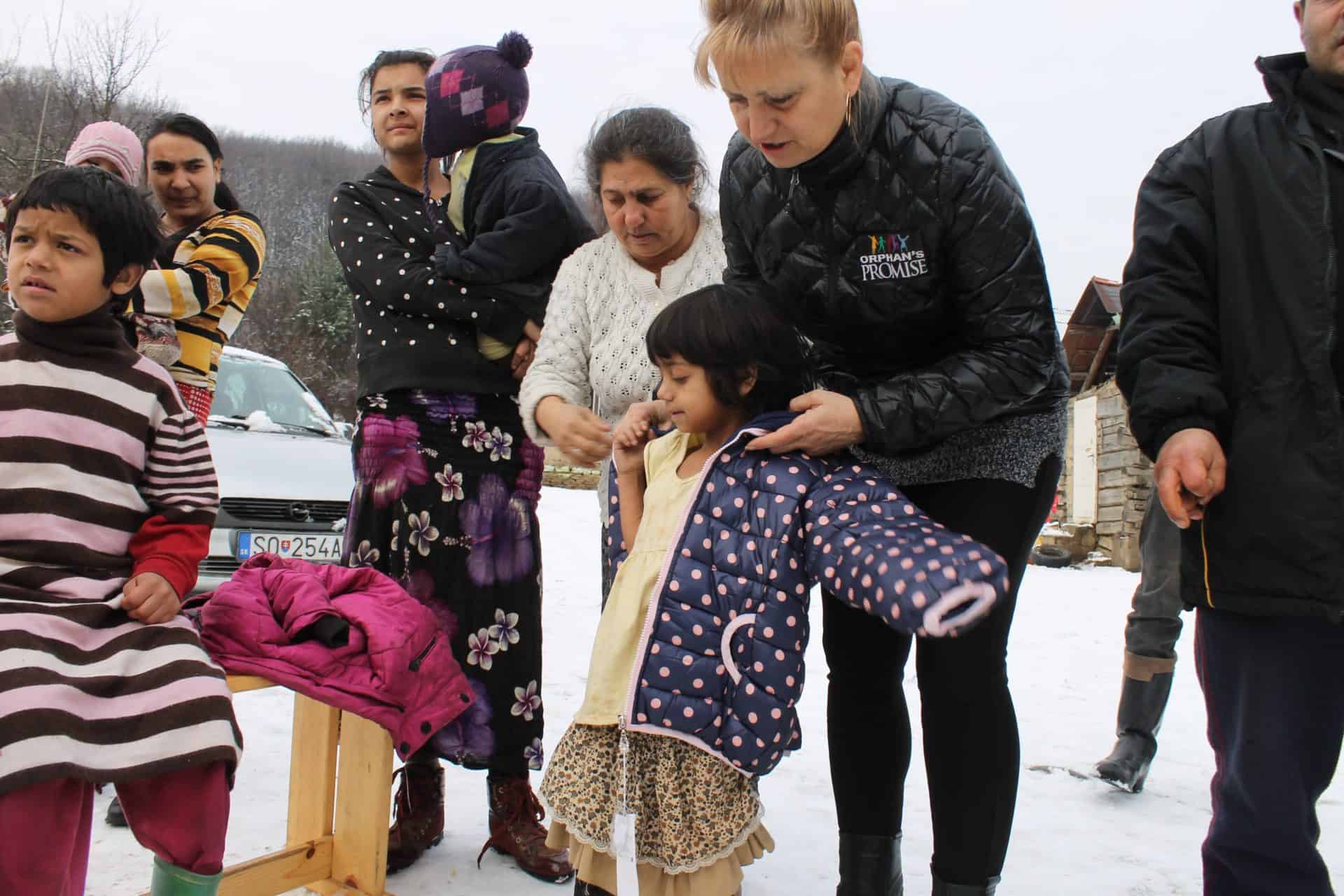 when you warm a child, you change a life
We've been able to help more than 300 children this winter, trading sandals in the snow, for warm, waterproof winter boots, and providing jackets that are exactly the right size for kids who have never owned anything brand new in their lives. As we deliver this winter clothing to the precious children, we're actually delivering hope. It's such an incredible feeling to witness a child receive hope in the tangible form of a warm winter hat. One of the young girls who came to our Warm-A-Child distribution walked through snow in an old, warm pair of sweatpants, and a tank top shirt. She did not own a jacket that was too large or too small. She didn't own one at all! Our hearts were overcome with emotion as we found her a jacket of her very own, and we placed brand new boots on her feet that were just the right size. It was as if we'd placed a glass slipper on the feet of Cinderella. The smile on her face is something we will remember for a very long time.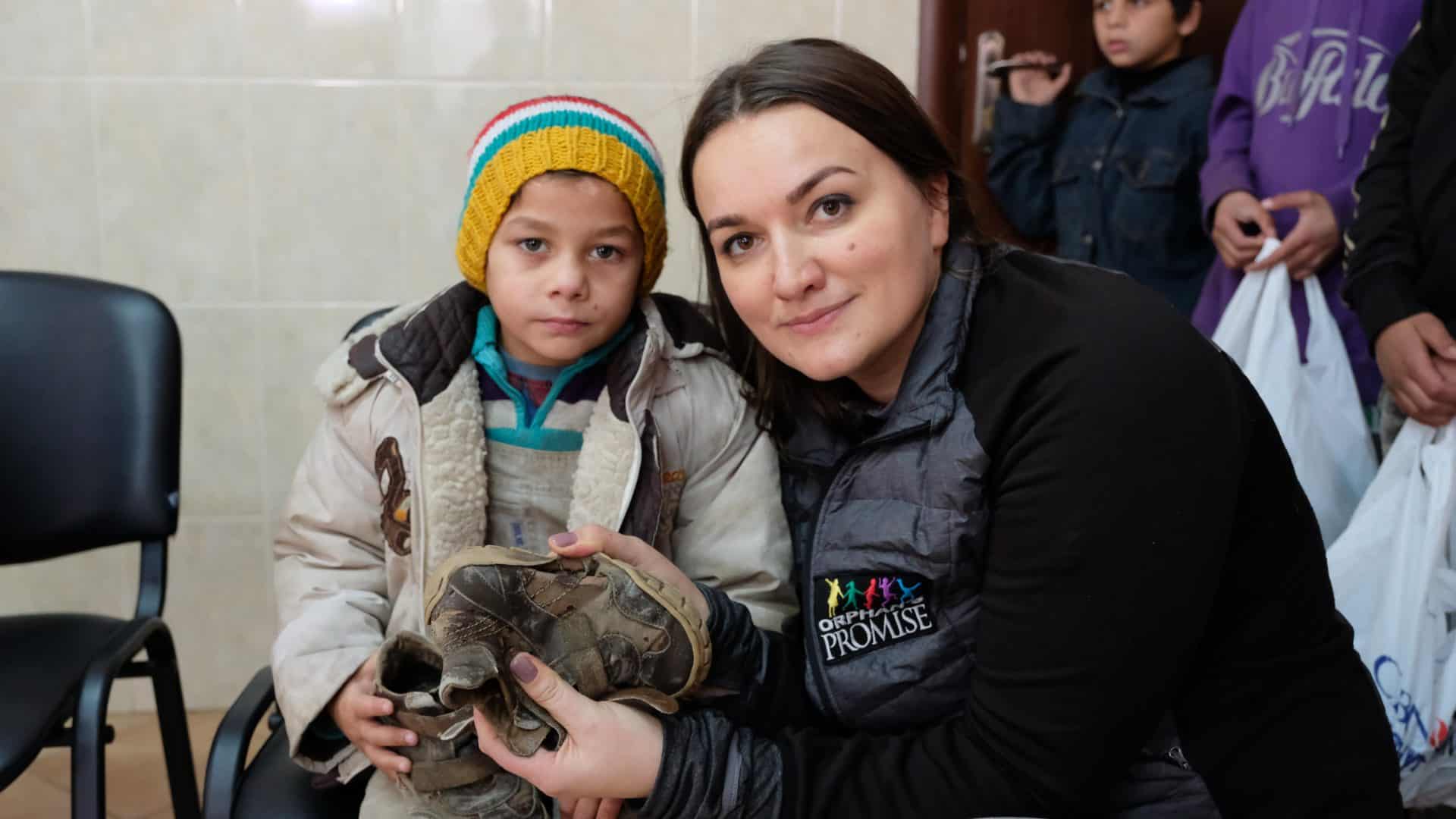 you're making a difference
These children, and thousands of others like them around the world, will remember your generosity for a very long time. They will never forget the moment someone on the other side of the world was willing to sacrificially give of their own abundance so that they might have a better life. You are doing the work of The Father when you invest in these children's lives. Whether you give $20 per month or $20,000 per month, you are making an investment which will pay dividends you may never get to see on this side of Heaven, but which far surpasses any monetary return you could ever hope to receive.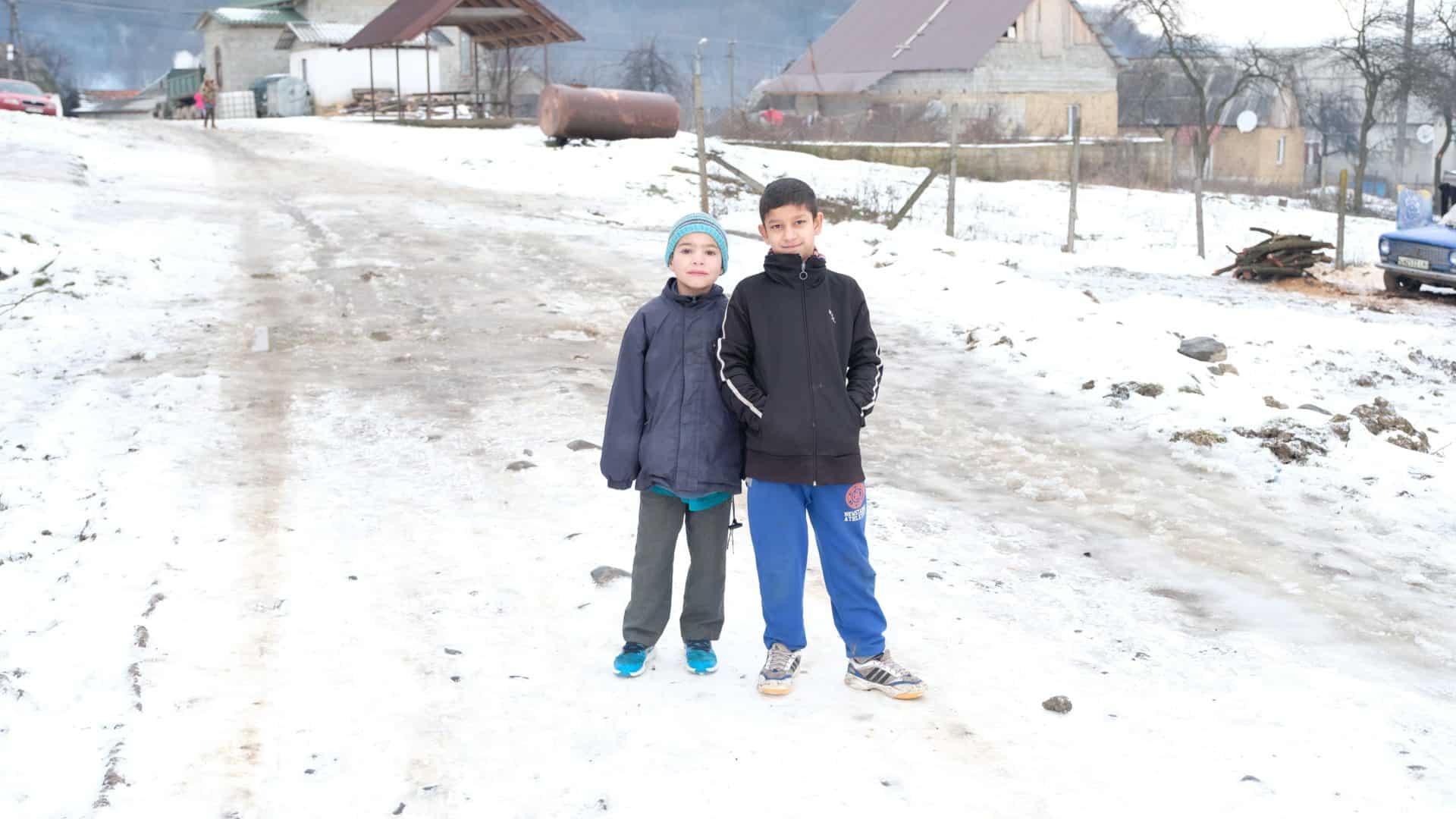 Thank you for your generosity and your belief in the work of Orphan's Promise. Wherever we go, we take your love, your prayers and your generosity with us. We cannot do what we do without you and we recognize the tremendous sacrifice you make to be part of helping us change the world one child at a time. Together we're giving hope and promising love to more than 100,000 children a year, and we know God has more in store for us. We're honored to stand with you every step of the way.