Mai is a smart 11th-grade girl who is enrolled in Orphan's Promise-supported Victory House program in Danang, Vietnam. She has had a difficult life, but Mai dreams of one day becoming a doctor.
She was always a bright student, but early on she struggled. It was hard to focus and learn on an empty stomach. Many days she would eat only one meal. Mai's mother has a number of special needs, which limit her ability to care for her daughter, and to make matters worse, Mai's father wasn't around to support her.
The Victory House program has come alongside Mai to lend her a helping hand. Victory House helps teenagers who have come from difficult circumstances begin to transition into the next phases of life. Orphan's Promise helps pay for Mai's school supplies, her food, and medical care.
Today, Mai is thriving. She eats regularly now. Her grades are tremendous and her dream of becoming a doctor is within reach.
Orphan's Promise and Victory House purchased a new bed for Mai. She has been able to remain at home in their small apartment and no longer has to sleep on the floor.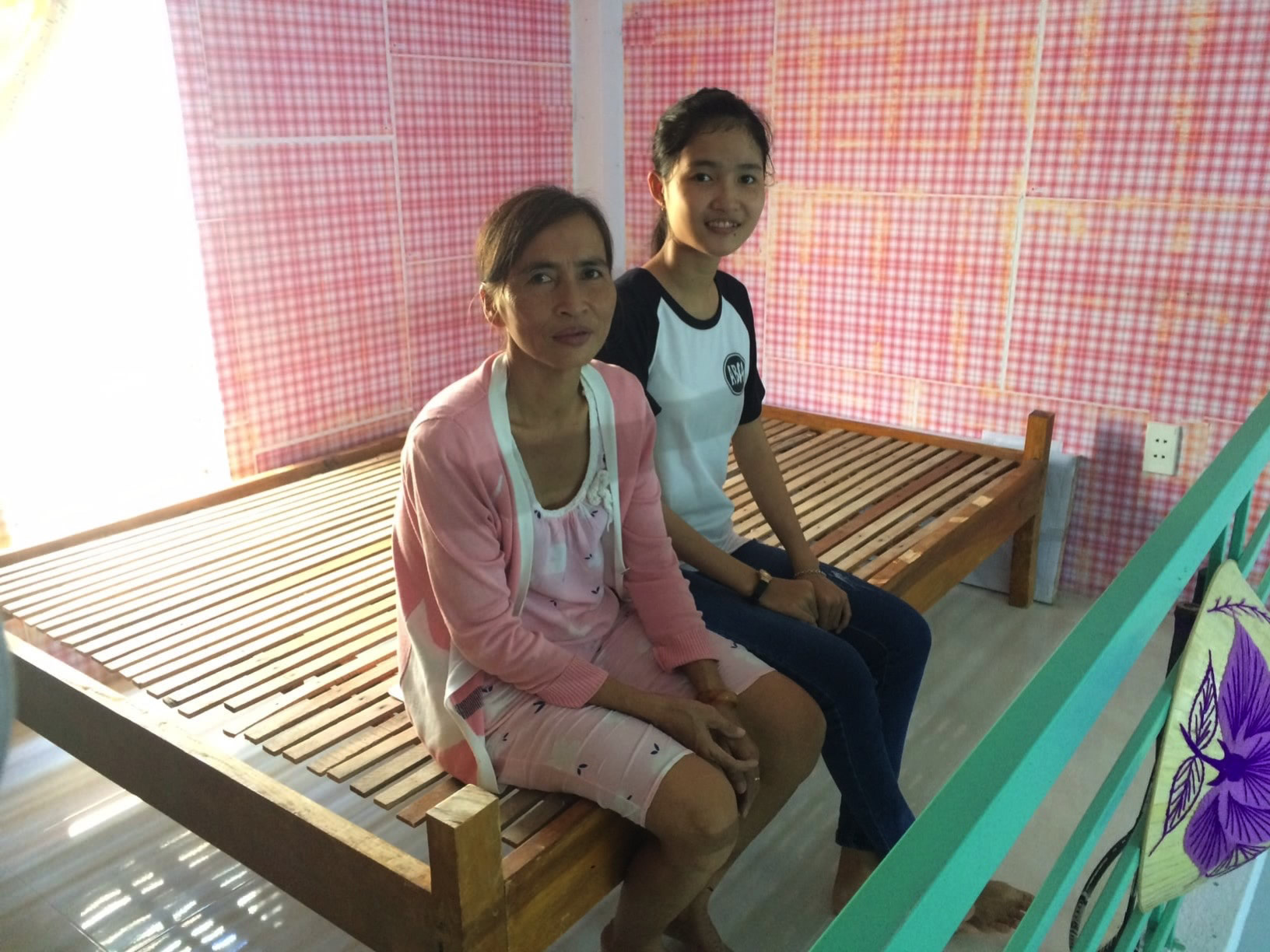 Mai shared about how Victory House has helped her:
"I'm happy because I'm not hungry anymore and now I can focus on studying."
"A million thanks," her mom says, "could never express how grateful I am."
It's easy to take everyday things for granted. Imagine what life would be like without a bed to sleep on, food to eat or paper to write on. That was Mai's past, but thanks to Orphan's Promise, her future is different and bright.
Orphan's Promise provides $910 per month to Victory House to support teens in Danang who have aged out of orphanages or come from difficult backgrounds. This project helps these teens transition into young adult life by providing them with free board when necessary, as well as food, medical care, life skills training, tuition fees and assistance with university or vocational education.