difficult beginnings
Trinh was born with cerebral palsy. When she came to an Orphan's Promise supported therapy center in 2010, she was very small. The muscles in her mouth were so rigid, she could barely eat. Her neck was weak. She couldn't lift her head, sit up or speak, and she had no feeling in her grossly contracted limbs. Trinh's mother was so sad that her hair was falling out. She thought Trinh was going to die.
But God is good, and perseverance pays off! Though it's very far from her house, Trinh's mom brings her faithfully to Orphan's Promise Phu Ninh Therapy Center. She has to ask a relative or friend to carry Trinh as she drives the motorbike. But she always makes it, even if it's raining or extremely hot. Trinh also has a twin sister with a milder condition. But Trinh's mom does whatever it takes to get her the help she needs.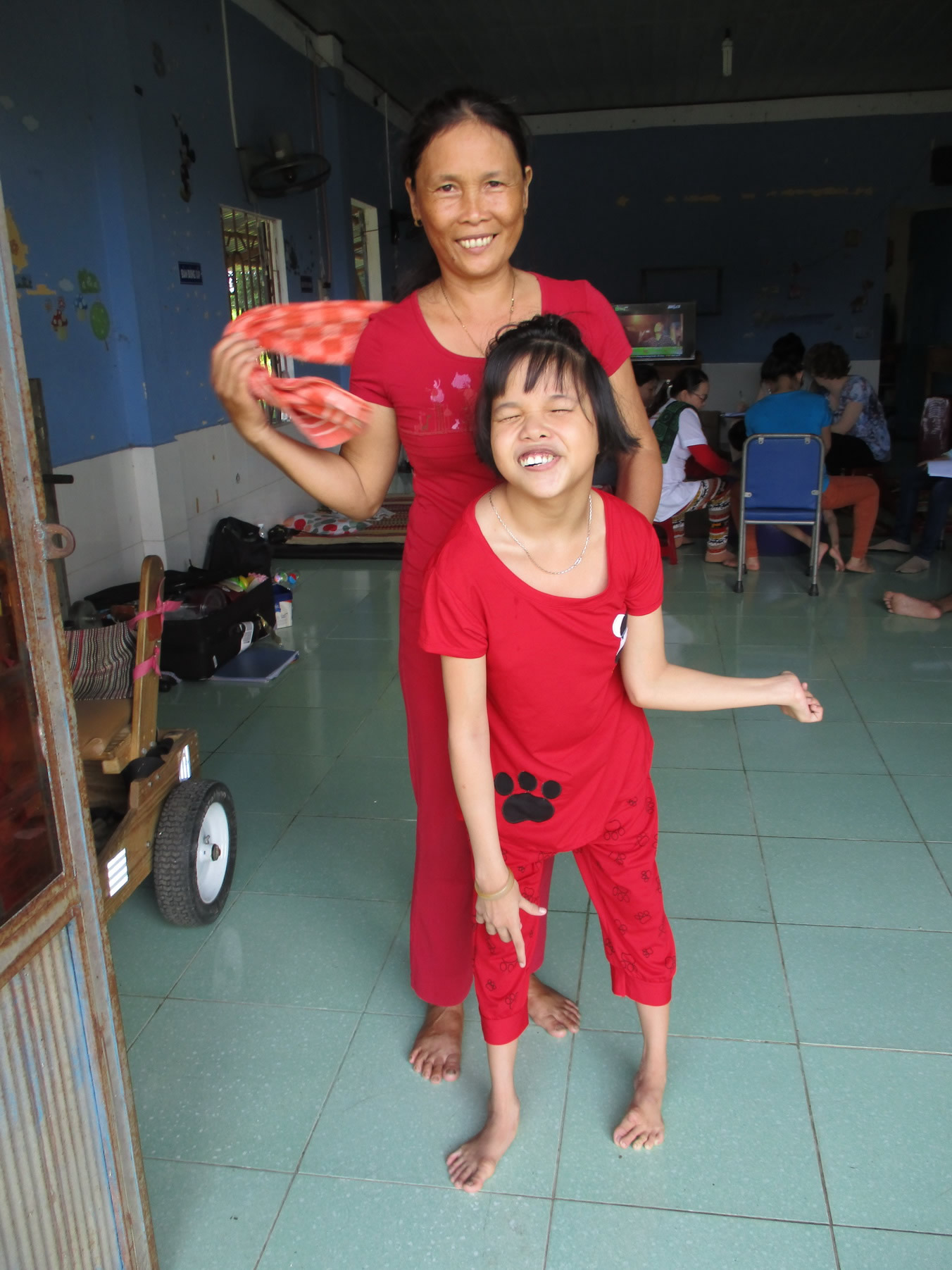 a source of hope
Trinh gets more than therapy at the Phu Ninh Center. She is loved. She is hugged and cared for in the arms of Orphan's Promise staff. Her mother is also faithful to give therapy at home every morning and evening – first massaging her neck, then helping Trinh sit with support, and finally standing.
In 2011, Orphan's Promise gave Trinh a walker. She was so excited, and practiced very hard. Soon she was able to walk to the rice field, see the countryside, and open her view of the world around her.
Today, she can stand up and walk about 5 meters by herself. What an accomplishment! Though Trinh can't talk clearly, her eyes and behavior show that she is friendly and very happy. Trinh's mother is elated.
"My dream was only that she could stand up by herself. I am so thankful for the help of Orphan's Promise!"