The humanitarian crisis in South Sudan has been going on for nearly five years, and continues to intensify and expand, casting a grim outlook for the country and its people. Widespread violence and economic hardship have begun to impact the people's health, safety, and livelihood. More than 7 million South Sudanese people need assistance and protection, even as more than 2 million have fled to neighboring countries seeking refuge.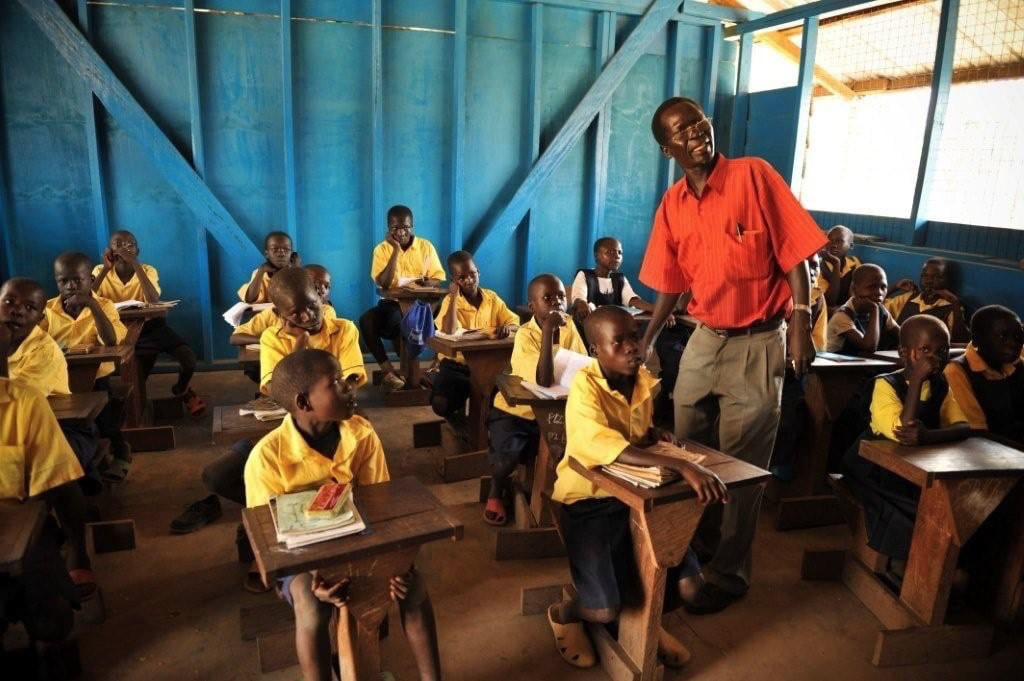 Sudan's children continue to suffer the most from the nation's conflict and economic decline. Incidents of recruitment by militant groups, abuse, and exploitation have affected about 100,000 children since the beginning of the conflict. More than 19,000 children are estimated to have been recruited by armed groups in 2017, and a total of 16,000 children have been orphaned or gone missing in South Sudan since December 2013. Destruction of schools and the loss of teachers from many of the affected areas severely impacts access to education, with more than 2 million children out of school.
Orphan's Promise is partnering with a local ministry on the ground in South Sudan to restore hope to the 'lost children' of South Sudan.
These are their stories:
John, 11, Grade P-3
John lives in the village of Piro with his mom and dad and 2 brothers and 3 sisters. His mother works at a local orphanage for children impacted by the conflict. John's schooling began at Harvesters School, supported by Orphan's Promise, in 2013. Every day John walks 20 minutes to school each way to attend classes. He wants to be a pastor and his favorite subject in school is Bible class. John doesn't care where he will become a pastor, saying, "I don't care where I pastor. Anywhere is fine."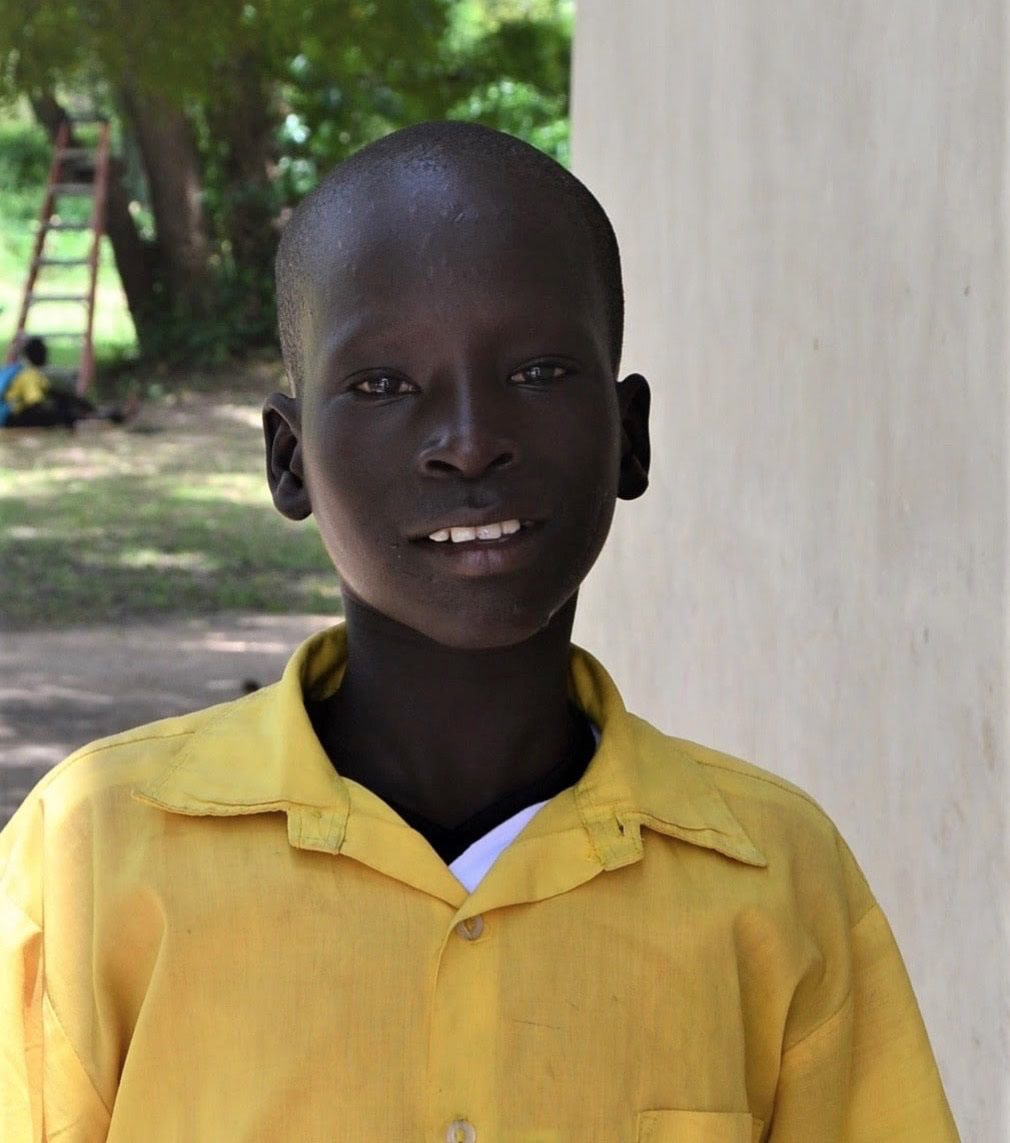 1 John 2:15 is his favorite verse. "Do not love the world or the things that belong to the world. If anyone loves the world, love for the Father is not in him." What an incredible perspective for a young boy whose family and community have lost nearly everything, but John's family prays together and their hope remains steadfast. Thanks to Orphan's Promise John receives a warm meal every day, but often the meal he eats at school is the only meal he will receive during the day.
Esther, 14, Grade P-6
Esther's family has 15 children. She lives with 6 of her siblings; the oldest, Rebecca, is 17 and is the head of the household, and the youngest is 4. The other 9 children live in two other houses close together with their mom and dad.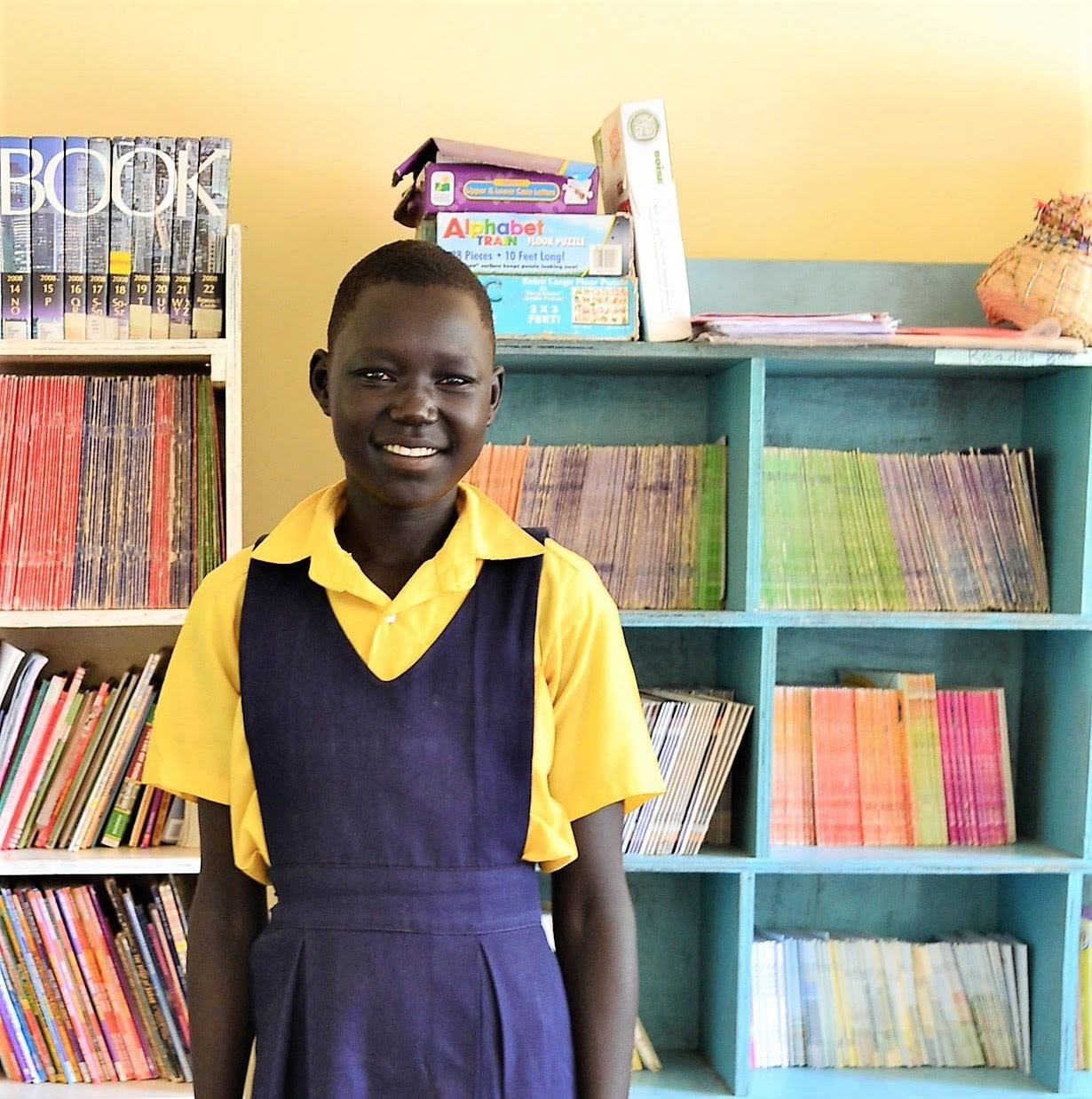 Esther walks 1.5 hours to school every day, but sometimes it takes longer during the rainy season. Esther came to Harvesters' school this year from Kajukage. She hopes to become a nurse someday and is a great student. Esther told us it doesn't feel good to only receive one meal a day, but on school days she receives an additional meal thanks to Orphan's Promise.
After school, Esther becomes the primary caregiver and cleaner for herself and the other six siblings in her home. She works with Rebecca to cook and care for the younger children.
Esther's favorite verse is James 4:7 because it says "Submit yourselves, then, to God. Resist the devil, and he will flee from you". The verse gives her the strength to know that God is with her as she walks through difficult times.
Eva, 16, Grade P-6
Eva's family has 6 children; all girls. She attends the local Orphan's Promise school with one sister, Susan. She has both parents, but her father is not doing well and her mother is in poor health, unable to care for her children. Eva lives near the school and began attending the school in 2014. She also wants to become a nurse.
Her favorite subjects in school are Science and Christian Religious Education (Bible Class). She believes that her love for science and God's love in her will help her to become a great nurse someday. After nursing school, Eva desires to work in her own village, and help her people. Her Bible class encourages and challenges her to memorize Bible verses and she has been the top student in memory verses for two years.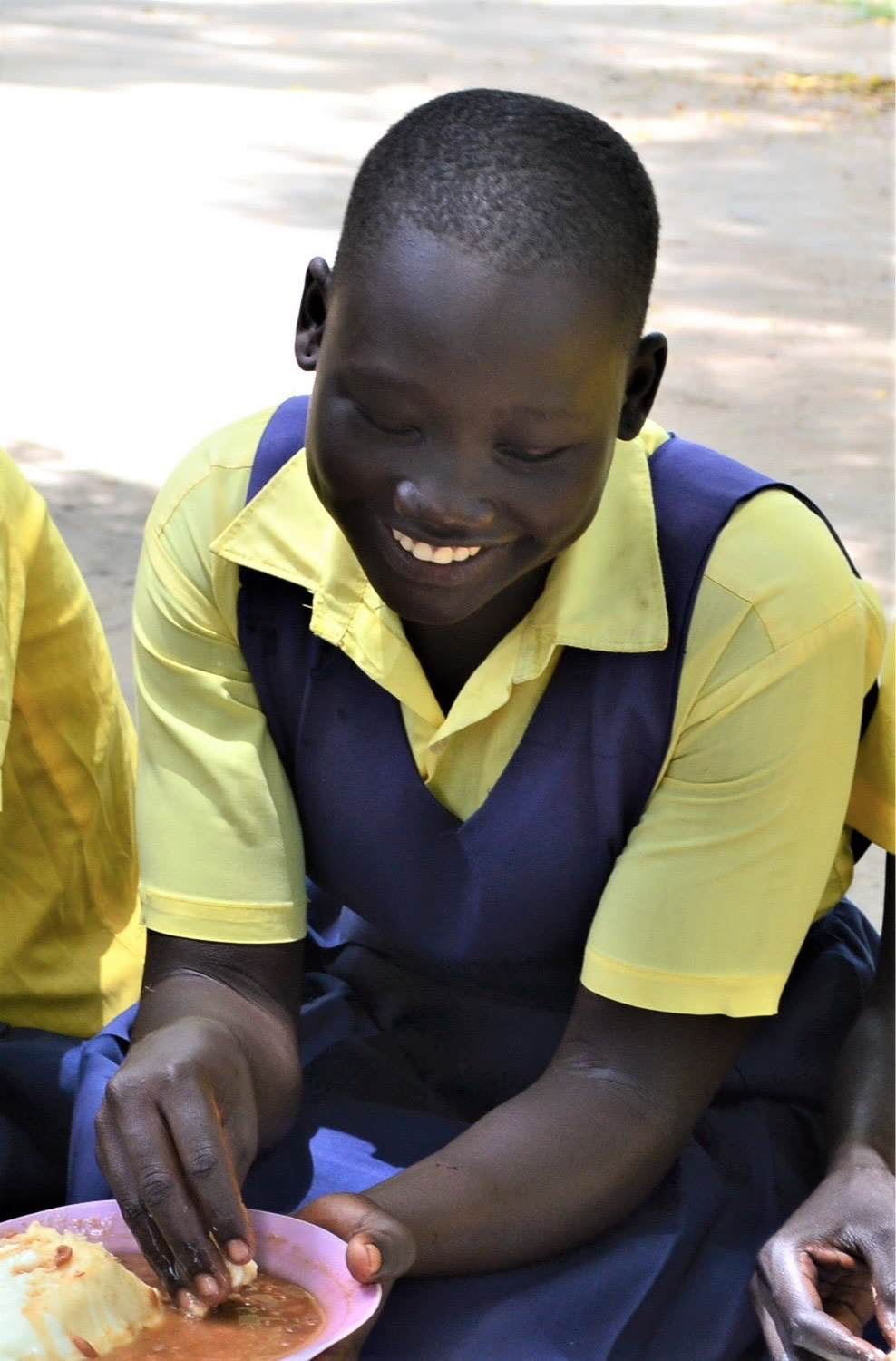 The meal that Eva is provided every day at school is very important. Sometimes, it is the only meal she and her siblings have all day.
One of Esther's favorite Bible passages is Proverbs 9:4-12. She says it helps keep her strong and helps her avoid temptation. She has memorized the verses and recites them often. "Let all who are simple come to my house! To those who have no sense she says, 'Come, eat my food and drink the wine I have mixed. Leave your simple ways and you will live; walk in the way of insight.' Whoever corrects a mocker invites insults; whoever rebukes the wicked incurs abuse. Do not rebuke mockers or they will hate you; rebuke the wise and they will love you. Instruct the wise and they will be wiser still; teach the righteous and they will add to their learning. The fear of the Lord is the beginning of wisdom, and knowledge of the Holy One is understanding. For through wisdom your days will be many, and years will be added to your life. If you are wise, your wisdom will reward you; if you are a mocker, you alone will suffer."
Please pray for the children of South Sudan. The conflict is not over and their hope depends on individuals like you to step up and help however you can.