In 2015, 13-year-old Olesya Zinchenko began attending the English language classes, computer science lessons and Life Skills lessons at our "Success" Training Center in Ternopil, Ukraine. From her first few days at the center, her teachers saw a zeal and perseverance in the young girl, although it was clear that it wasn't easy for Oleysa and her younger brother to study in the center. The children lived in a village that was 30 km away but they made the journey twice a week. After attending programs for one year, Olesya joined "Successful Youth Club" – one of the most robust projects at the Center. It was through attending this club that her life began to change.
By investing the biblical principles and Christ-like character formation in her mind and heart, she learned to overcome the difficulties of life as a teenager, make wise decisions, and understand her uniqueness and value in the eyes of God.
In September 2017, having seen Olesya's persistence and responsibility at the meetings of the club, we invited her to join the leadership team, where she gradually learned to share the knowledge and skills she had previously received herself. In early 2018, Olesya's family had hard times because of disagreements between her parents. She began sharing about her struggles with the employees at our Center, who listened to her, supported her and prayed with her for a solution. God heard our prayers, and soon her parents were reconciled everything was settled! Olesya saw the power of prayer in her life and soon began to approach God more and more. Today, she continually reads the Word of God, prays and continues to trust Jesus every day.
In a phase of life where so many of her peers are searching for meaning and love in all the wrong places, Oleysa knows who she is in Christ and is confident that God has a plan and purpose for her life.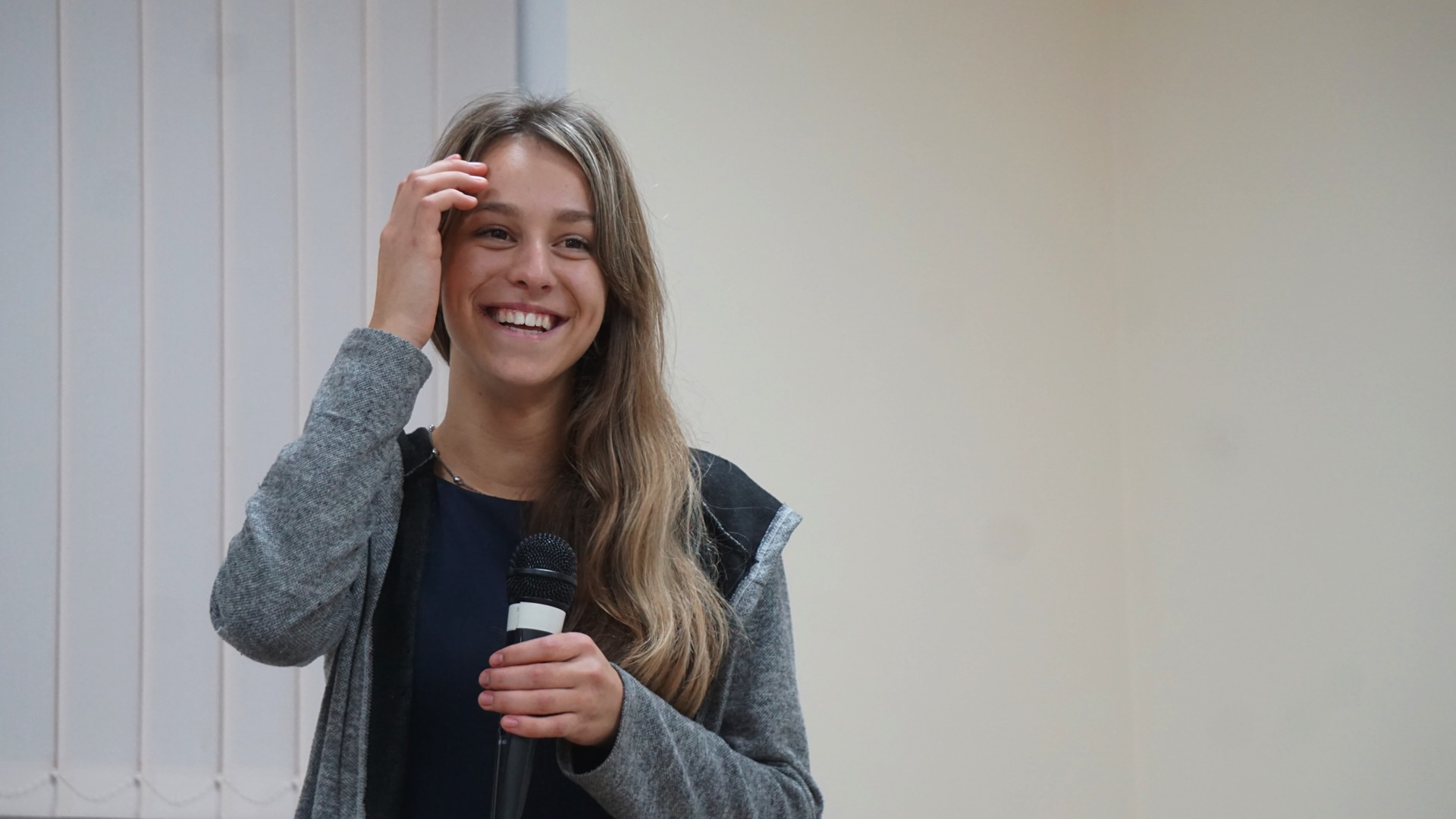 Oleysa shared this with us:
"The meeting that forever changed me, my attitude towards the world, people and God took place in my life two years ago. Before I came to the center, I had not thought very much about the meaning of my life, my relationships with people, or my character. I believed in God, even used to attend the church, and even prayed at times, but did not have a close relationship with Christ. I just did not understand why I needed it. The turning point in my life was the first meeting of the "Successful Youth" Club at the OP center in 2016. The leaders really pursued me at a time when I needed it most. They had a unique way of teaching the curriculum, we played funny games, and I made lots of new acquaintances. I just could not help coming to the club's meetings, and soon I had a desire to develop, to improve my life on clear principles and faith, to become better than I was yesterday. Now I have been attending the club's meetings for 2 years, and I have never left the center without positive impressions and new interesting information. You can change your life, and what you will become – it's up to you! "
We thank God for the changes in the life of Olesya and her family!